日本中東学会
Japan Association for Middle East Studies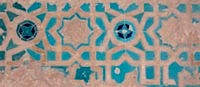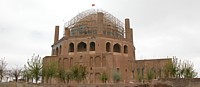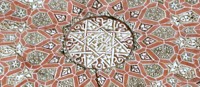 Annuals of Japan Association for Middle East Studies, No.6 (1991)
---
SADRIA, Modjtaba
Israel and Soviet Union Relations: The Change of Paradoxes. (in English) 1-34.


TANADA Hirofumi
The Classification of Egyptian Cities: The Case of "Cairo Regional Area". (in Japanese) 35-54.


BEISEMBIEV, T. K.
Ethnical Identity in Central Asia and Kazakhstan in the 18th and 19th Centuries: According to the Khokand Chronicles. (in English) 55-66.


YAGI Kumiko
The Modernization of Egyptian Society and the Search for Identity: The Case of Naguib Mahfouz. (in Japanese) 67-94.


LOONEY, Robert E.
Prospects for Human Resource Development in the Arabian Gulf States. (in English) 95-114.


KARAKARTAL, Oguz; ISHIMARU Yumi tr.
Images of Japanese People and a Japanese Model in Turkish Literature, 1911-1914. (in Japanese) 115-128.


SHIOJIRI Hiroshi
Evolution of Japano-Egyptian Relations and Their Future Perspective/al-'Alagat al-Yabaniyat al-Misriyat wa Nazrat Tasawwuriyat Limustagbaliha. (in Japanese) 129-146.


MADANI, Amir Bagher
Problems of Urban Development in Iran. (in English) 147-160.


ODAKA Masanao
From the Sidewalk of Middle Eastern Diplomacy: Mysterious President Sadat. (in Japanese) 161-196.


HONDA Koichi
A Three-dimensional Analysis Alphabets of Various Styles of Arabic Calligraphy. (in Japanese) 197-265.


YAMADA Akiko
A Co-ed Student from Saudi Arabia. (in Japanese) 267-269.


PHILIP, John E.
World Conference on Slavery and Society in History (organized by Arewa House, Ahmadu Bello University, at Lugard Hall, Kaduna, Nigeria, March 1990). (in English) 271-287.


RAJABZADEH, Hashem
The International Conference on Urbanism in Islam (ICUIT), Tokyo, Oct. 22-28, 1989. (in English) 289-305.


REW Joung Yole
The Present Situation of the Islamic and Middle Eastern Studies in Korea (South). (in Japanese) 307-313.


JOHNS, Anthony
Hopes and Frustrations: Islamic and Middle Eastern Studies in Australia. (in Japanese) 315-333.


YAMAGUCHI Akihiko
Book Review: Robert Olson, "The Emergence of Kurdish Nationalism and the Sheikh Said Rebellion, 1880-1925", University of Texas Press, 1989, pp.xix+229. (in Japanese) 335-341.