日本中東学会
Japan Association for Middle East Studies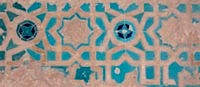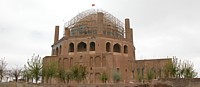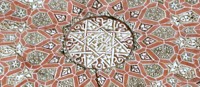 Annals of Japan Association for Middle East Studies, No.17-1 (2002)
---
OHTA Keiko
The Meccan Sharifate and Diplomatic Relations in the Bahri Mamluk Period. (in English) 1-20.


EGWA Hikari; Ilhan SAHIN
The Yagci Bedir Yürüks. (in English) 21-31.


Khairy Douma
The Autobiographical Novel: Mode and Genre (A Readings in Some Recent Novels Written by Young Egyptian Women).(in English) 33-57.


El-Shazly, Ali Essam
Comparative Study on the Chronological Development of Foreign Settlements in Alexandria, Egypt, and Shanghai, China. (in English) 59-96.


NISHINO Masami
The Social Theory of Sayyid Qutb. (in Japanese) 97-121.


SUECHIKA Kota
Rashid Rida and the Syrian Independence Movement in the Interwar Period. (in Japanese) 123-153.


KIGA Kosuke
Amaliyyat al-ta'rib li-Misr wa munaqashat hawl al-umma al-arabiyya: qabla thawr 23 yuliu. (in Japanese) 155-179.


MIO Makoto
Hidden Palestinian Issue; A Case of Refugee Camps and UNRWA Schools in Lebanon. (in Japanese) 181-200.


IGARASHI Daisuke
The Commercial Court in the Ottoman Damascus: An Intruduction to the Commercial Court Registers in the Center of Historical Documents in Damascus. (in Japanese) 201-224.


No.17-2(2002) Special Issue Middle Eastern and Islamic Studies in Japan (all in English)
---
Preface by KATO Hiroshi 1-2


ITAGAKI Yuzo
Islamic Studies in Japan's Specific Relationship with the Middle East. 3-16


SATO Tsugitaka
Islamic and Middle Eastern Studies in Japan since 1945. 17-32


MANO Eiji
Retrospect and Future Issues in Inner Asian Studies. 33-44


MIURA Toru
The Past and Present of Islamic and Middle Eastern Studies in Japan: Using the Bibliography of Islamic and Middle Eastern Studies in Japan 1868-1988. 45-60


NAGAWASA Eiji
Social Scientific Research on the Middle East in Japan: Focusing on Research Activities at the Institute of Developing Economies."61-92


SUGITA Hideaki
Moth and Candle: An Allegorical Motif in Comparative Perspective. 93-130