日本中東学会
Japan Association for Middle East Studies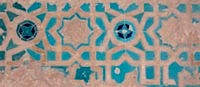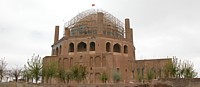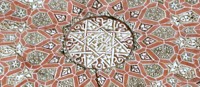 Annals of Japan Association for Middle East Studies, No.18-1 (2003)
---
MINESAKI Hiroko
"Legal Pluralism in Contemporary Egypt: Focusing on Sharia and Fatwa." 1-32.


ISHIDA Susumu
"The First Railways in Egypt." 33-52.


MATSUMOTO Nahoko
"The Folk Dance Activities and Nationalism in Turkey." 53-94.


ABDOULI Touhami
"The Prophet Abraham in the Arab-Islamic Culture." 95-108.


SHIBUYA Tsutomu
"Honor Competition across National Boundaries." 109-136.


MATSUI Masako
"A Customs Tariffs Register of the Ottoman Empire in the Early Nineteenth Century." 137-158.


NUKII Mari
"The Bazaaris' Political Role during Mosadeq's Government." 159-186.


SUZUKI Eiko
"Support Programs run by Civil Organizations for 1999 Turkish Earthquake Victims: The Civil Organization Viewpoint." 187-214.


Report
YOSHIMURA Sakuji; HASEGAWA So
"The Remarks on the Preservation of Cultural Property in Egypt as exemplified by the Case of Greater Cairo." 215-226.


LAKHSASSI Abrderrahmane
"The First World Congress For Middle Eastern Studies (WOCMES); University of Mainz (Germany), September 8-13, 2002." 227-234.


Book Review
AKUTSU Masayuki
"A Learned Society in a Period of Transition: The Sunni 'Ulama' of Eleventh Century Baghdad, by Daphna Ephrat." 235-240.


JAMES Activities in 2002
No.18-2(2003) Special Issue: Middle East Studies from East Asia
---
Preface by KATO Hiroshi
The Opening Speech of the 4th AFMA Conference by Yang Guang
Program of the 4th AFMA Conference
Culture and Communication
MISAWA Nobuo
"Relations between Japan and the Ottoman Empire in the 19th Century: Japanese Public Opinions about the Disaster of the Ottoman Battleship Ertugrul (1890)."


ANDO Junichiro
"Japan's 'Hui-Muslim Campaigns'in China from the 1910's to 1945: An Introductory Survey."


MATSUMOTO Masumi
"Sino-Muslims Identity and Thoughts during the Anti-Japanese War: Impact of the Middle East on Islamic Revival and Reform in China."


Political Relations
v
Byung Ock Chang
"Korea's Foreign Policy toward the Middle East."


TATEYAMA Ryoji
"The "Greater Middle East" as Security Complex."


Wang Jinglie
"Crisis of Succession and Social Reform in Middle East Region."


Jeong-Min Seo
"The Political Activities of the Egyptian Religious Institutions: The Co-ordination of Their Duties."


Economic Development and Energy Security
TAKEISHI Reiji
"Possibilities of Industrial Diversification in the Middle East Countries: Challenges for FTA with Asian Countries."


Wu lei
"Middle East Oil and East Asian Energy Security."


Pan Guang
"The Middle East and China's Strategy for Overseas Energy Development."


Yin Gang
"Building A Northeast Asian Energy Community?: Common Energy Security of Northeast Asian Countries and the Cooperation Mechanism."

Report on the 4th AFMA Conference by MIURA Toru, NAGASAWA Eiji, USUKI Akira

Outline of Asian Federation of Middle East Studies Associations (AFMA)